Kowledge Centre
(Conducted by CBM)
In our constant endeavour to innovate in education and bring the latest technology to you, we take this opportunity to present a new concept of digitalizing your school library, making it more useful and productive while using the latest educational teaching aid i.e. Internet.
Preparing projects with the help of computers by collecting additional information on the chapters dealt with in the class stimulates the students' enthusiasm for learning and for learning more.
HIGHLIGHTS OF THE PROGRAM :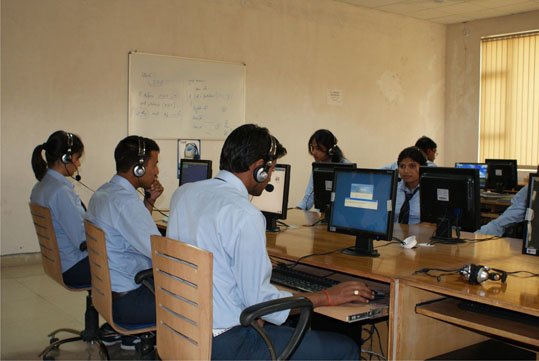 THE PURPOSE

The project is about developing, conducting and implementing the Knowledge Centre program in the school library for inculcating, promoting preparing projects and encouraging the reading, research, planning practices among students.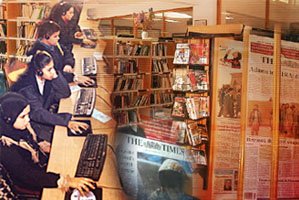 THE AIM
To reinforce what is being taught in the class
To allow children to prepare the project independently.
To improve general knowledge and enhance knowledge of the chapter being dealt with in the class
Preparing projects is an essential feature in the latest curriculum. This requirement is satisfactorily been catered to in this program.

THE ARRANGEMENT
The following will be provided :
· equipment for the program
· furniture for the program
· requisite training to the staff
· maintenance of all the equipment and furniture
· resource materials and research based software web link audiovisual aids, photo gallery, video clips etc.
· Internet connectivity on all computers.

BENEFITS TO THE SCHOOL :

Resource Center :

The program shall transform the school library into a modern state-of-the art, fully furnished Informative Resource Centre (IRC)

The program shall place your school at an advantage in comparison to other schools in the vicinity.

Encourages Research & Fosters Self-Paced Learning

The centre will allow students access to a vast library of information through on line databases, encyclopedias, digitized brochures, articles from various journal and newspapers.

Appreciation From Parents / Students

Students shall appreciate this facility as they learn and enjoy themselves while preparing projects. Parents will appreciate this concept as students will be equipped to work by themselves and not be dependent on them.

MULTILINGUAL

This program is also available for students of English, Hindi, Marathi, Gujarati and Urdu medium schools.